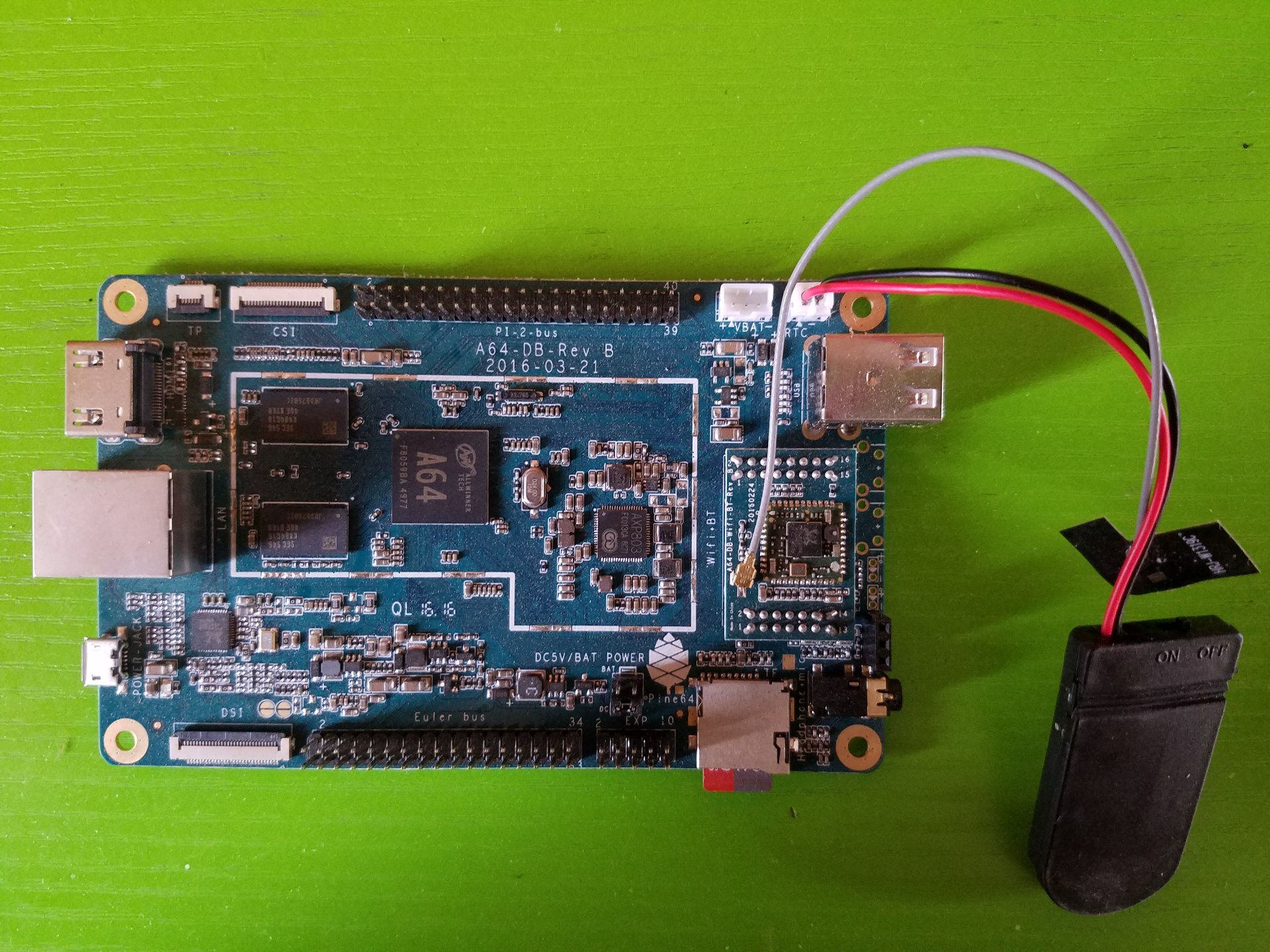 I received my PINE64 yesterday and I was pretty excited after such a long wait. The following items were in the package:
PINE64 1GB board
Camera module
RTC battery module (which is actually bigger than I expected)
WiFi/Bluetooth module
They were all in good shape, and the board was not bent nor warped which I was afraid would happen after reading a few horror stories. The Pine64 is most definitely a huge board (compared to the Raspberry Pi), and the build quality also seems solid. I was able to burn the longsleep Ubuntu Xenial image to a 32GB microSD card, and since I wanted to run the board as a headless device, I mounted the microSD on my Linux box and updated the /etc/network/interfaces file to connect to my wireless network. The connection to the network was established a few seconds after providing power to the board and I was able to SSH into the device after the boot process was successfully completed.
I'll update this post with a few pictures once I get a decent camera.
Update